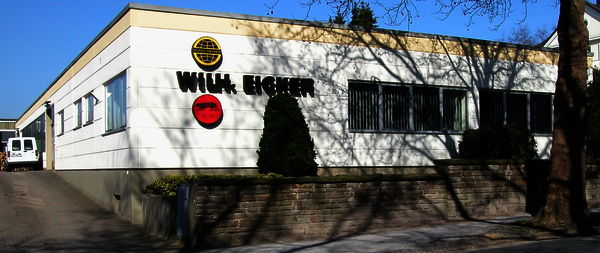 EICKER - a family business since 1928
Our company was founded in 1928 by Mr. Wilhelm Eicker and was primarily engaged in the production of special knives for worldwide export.
In 1946, Heinz Eicker , son of the founder, joined the company. He was the owner for 60 years. Under his leadership, the domestic and European business was expanded.
1972 the management was expanded. Son Thomas Eicker joined the company after completing his training and studies. He was mainly concerned with the expansion of further exports. A new company logo was developed - the now world-famous globe with the inscription EICKER-MESSER.
For almost 90 years, the name Eicker has stood for high-quality knives produced especially for the meat industry. This gives us a leading position as a Solingen manufacturer. Production takes place on the most modern machines and only selected special steels are used.
Today, the product range includes all types of meat knives, boning and carving knives, sharpening steels as well as an extensive range of accessories. The production site is Solingen/Germany, the centre of the German cutlery industry.
Nicholas Eicker has been working in the company in the fourth generation since 2005. His task is to meet the constantly growing demands in terms of quality and delivery time.
EICKER products are highly appreciated worldwide, which makes us proud, but also obliges us to continue to present ourselves as leaders on the world market through quality. Today, we export to over 30 countries under the slogan "Top of Cutlery".